How to Remove an Improper Mechanics' Lien
Unfortunately, more often than not property owners find themselves involved in a dispute with a contractor or subcontractor whom they have hired. The property owner withholds payment for work that is not performed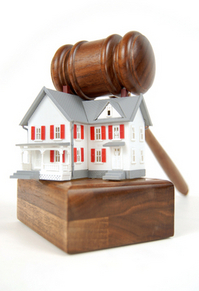 properly or timely and the contractor retaliates by recording a Mechanic's Lien against the owners' property. If the Mechanic's Lien was not filed correctly or has grown stale, the Mechanic's Lien can be removed or "expunged" by a court fairly quickly. It is critical in these cases to seek the assistance of an attorney who is experienced with expunging Mechanics Liens.
The California Mechanic's Lien Law was completely revised and restructured as of July 1, 2012. The change in law means that contractors and subcontractors needed to update their forms and use slightly different procedures to enforce a Mechanics' Lien. (See Cal. Civ. Code sections 8000 – 9566.) This created a trap for unwary contractors who used the same form they used prior to July 1, 2012.

The purpose of a Mechanic's Lien is to prevent private property owners from obtaining a benefit to their property without paying the cost for it. (See Cal Sierra Construction, Inc. v. Comerica Bank et al (2012) 206 Cal. App. 4th 841, 848.) Although a mechanic's lien is an efficient way to help contractors recoup losses, it is critical that a contractor understands the aspects of a mechanic's lien and the timing procedures for filing the lien. One mistake by the contractor can lead to the lien becoming invalid and unenforceable.
If the Mechanic's Lien is not timely recorded or a lawsuit to enforce it is not timely filed the owner may petition the court under Civil Code Section 8480. Before filing the petition, however, the owner must first serve the contractor with a notice providing them 10 days within which to remove the Mechanic's Lien voluntarily. This notice must comply with the technical requirements of Civil Code Sections 8100 – 8119 so it is a good idea to consult with a lawyer before giving the 10 day notice.
Once the 10 days have passed, if the contractor has still not removed the lien a Petition can be filed and a hearing date will be set. The Petition must be served on the contractor at least 15 days prior to the hearing (Civil Code Section 8486). If the owner has complied with all of the requirements of the Civil Code and meets the burden of proving that the Mechanic's Lien is defective, the lien will be ordered removed and the owner will be entitled to their costs and reasonable attorney fees.
It is critical, however, that this procedure is conducted properly or else the owner could be liable for the contractor's attorney fees and still have the lien left on their property. At Adina T. Stern, a Professional Law Corporation, we have been assisting property owners, contractors and subcontractors with construction and mechanic's lien disputes for over thirty years. We have successfully petitioned courts to remove Mechanic's Liens in Orange County, Los Angeles County and Riverside County.