A New Year Brings New Laws to California In 2013
Practicing law in January is always challenging because with the New Year there are always changes in California law. This year is no exception. Governor Jerry Brown signed over 800 new laws that took effect in California on January 1, 2013. Some of the new laws that will be of interest to our clients in the areas of litigation, real property law, business and contract law, and privacy are listed below.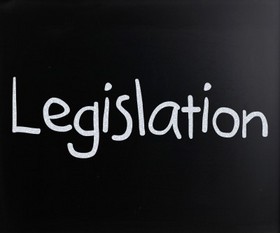 Privacy. California has joined many other states in banning employers and colleges from demanding the passwords for an employee, prospective employee or college applicant's social media account. Employers and colleges can no longer demand or even ask for social media login information. This does not mean you can freely post whatever you want on Facebook, that information can still be the subject of discovery.
Changes in Litigation Laws. AB 1875 limits depositions to seven hours of testimony. There are a number of important exceptions to this rule but it will make it more difficult to harass witnesses and litigants by keeping them at their depositions unreasonably. AB 1631 allows out-of-state attorneys to represent a party in an arbitration proceeding in California if certain conditions are met.

Real Property Law. Those selling residential property have one more disclosure they will now have to make. AB 1511 requires that all residential real property contracts made on or after July 1, 2013 give specific notice of gas and hazardous liquid transmission pipelines.
AB 217 advises prospective homeowners that if their mobilehome is not their principal residence, those homeowners may not be subject to any local rules or regulations restricting or limiting rent in mobilehome parks.
AB 1865 expands the notice requirements in unlawful detainer proceedings so that the clerk will provide tenants with a notice advising them of the action as well as information regarding low-income legal assistance after an unlawful detainer action is filed. Additionally, AB 2610 extends the rights of tenants after a foreclosure so that they receive 90 day's notice to vacate after a foreclosure sale. AB 1953 prohibits an owner or manager from evicting a tenant for unpaid rent if the tenant was not given information as to whom the rent payments shall be made.
Foreclosures. AB 278 gives additional protection to homeowners against foreclosures by extending existing requirements and requiring specified information to be provided to the borrower before a notice of default or notice of sale is recorded. AB 1599 extends this protection to residential real property with no more than four dwelling units. AB 2314 requires the legal owner of vacant property purchased at a foreclosure sale to maintain that property and not let it fall into a state of blight.
Business Law. AB 1325 requires a person filing a business with the state to present an acceptable form of identification and requires that the business filing form specifies that if any person declares true any false statements, they are guilty of a misdemeanor. Those filing corporate or LLC documents will also have to use a street address; forms containing post office box addresses will be rejected.
Adina Stern has been handling business and real estate litigation cases and transactions for businesses and individuals for over 30 years in and around Los Angeles County, Orange County, Riverside County and their surrounding areas, including Beverly Hills, Burbank, Chino, Coto de Caza, Dana Point, Long Beach, Malibu, Mission Viejo, Moorpark, Newport Beach, Palm Desert, Palos Verdes, Ranch Santa Margarita, Riverside, Studio City, Tustin, West Hollywood, and West Los Angeles.
Image Copyright (c) 123RF Stock Photos