How to Put a Lis Pendens On a California Property
I often get calls from clients who are looking for a real estate lawyer to put a lis pendens on someone's real property. I then explain to them that they must file a lawsuit to do this and they are surprised. A lis pendens literally means a "Notice of Pending Action." In other words, it is a notice to the world that there is a lawsuit regarding title to that real estate. A lis pendens is not a lien and it cannot stop someone from selling or getting a loan secured by real property, however, it usually does effectively deter others from buying, selling or borrowing money because it means the ownership rights to that property are in question.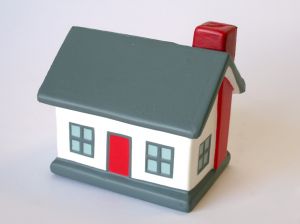 A lis pendens is permitted in some types of lawsuits and actually required in other types of actions. It is required in lawsuits for Partition, Eminent Domain, Quiet Title, Claims to Escheted Property, Forefeiture Proceedings, and Actions to Declare a Building Uninhabitable. It is permitted in other types of cases where someone has a real property claim such as mechanic's lien foreclosure lawsuits, divorces, suits to enforce easement rights, and suits to specifically enforce a real estate contract. It is critical, however, to consult a real estate litigation lawyer who is familiar with these laws because you may subject yourself to liability later for improperly filing a lis pendens.

California law relating to lis pendens filings is found in the California Code of Civil Procedure starting with Section 405. There are a number of strict procedural requirements that must be followed in order to properly prepare, serve and record a lis pendens. There is a danger that if the lis pendens is not proper the owner of the property may be able to recover attorney's fees and costs from you for the cost of bringing a motion to remove the lis pendens. This procedure is called a motion to expunge lis pendens. (See C.C.P. § 405.30 et seq).  Alternatively, the owner of the property may be able to force you to post a bond as a condition of keeping the lis pendens recorded.
A notice of pending action cannot be recorded unless it is either signed by an attorney or approved by a judge if the person who wants to record it does not have a lawyer and is representing themselves. Additionally, before the lis pendens can be recorded, it must first be mailed by registered or certified mail to the parties listed in the code. A proper proof of service must be attached to the lis pendens to prove it was served in the manner required by the code.
If a party wants to challenge the lis pendens, they will do so by bringing a motion to "expunge" the lis pendens. Any mistake in the service and filing of the lis pendens can result in the expungement of the lis pendens and possible liability for attorney's fees and costs. Therefore, it is important to hire an attorney who is familiar with these laws and has experience with litigation involving a lis pendens.
Adina Stern has been handling real estate litigation matters and providing services in real estate and lis pendens cases for businesses and individuals for over 30 years in and around Los Angeles County, Orange County, and their surrounding areas, including Beverly Hills, Burbank, Calabasas, Chino, Coto de Caza, Irvine, Long Beach, Malibu, Mission Viejo, Moorpark, Newport Beach, Palos Verdes, West Hollywood, and Westwood Village.